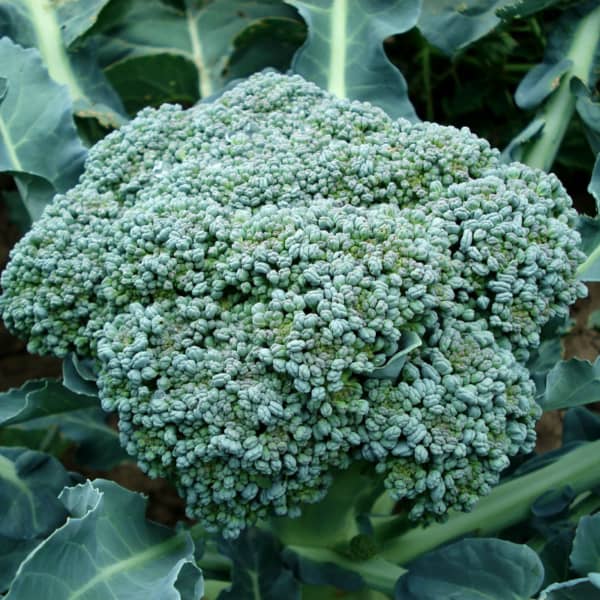 Sowing season:  April – May
Ready to harvest: 14 weeks
A fairly easy to grow plant, with heads ready to harvest from September to November.
How to grow broccoli in Ireland.
Starting inside will give you a 2 month headstart to faster harvest but is not essential.
Fill your seed tray with compost and make a half inch impression with your finger. Pop one seed into the impressiona and cover lightly with more compost. Germination will happen in 2 – 3 weeks.
2 months after sowing, the seedlings can be transplanted outside. Dig a small hole the same size as the seedling and root system, place the seeding into the hole and fill gaps with soil. Sow the seedlings in rows with about 15 inches between plants and another 15 inches bewteen rows.
With your trowel prepare drills a half-inch deep, leaving about 15 inches between the drills. Drop 1 seed along the drill at intervals of 15 inches. Cover lightly with soil. You can sow directly outdoors in late June and July.
When the brocolli haed gets big its ready to harvest. The best time to harvest is just as the head starts to seperate. With a sharp knife cut the brocolli at the stem.
After your harvest leave the plant in your vegetable patch as smaller side shoots will grow. It's better to harvest before the flowers come out of the head but if they do, you can enjoy the flowers in salads.