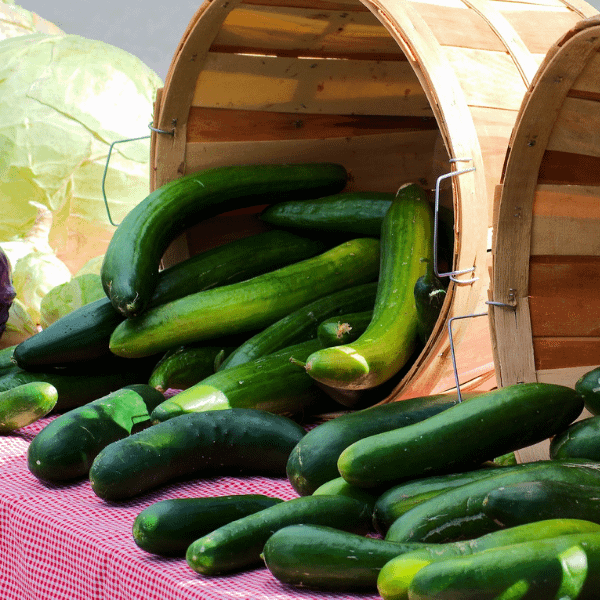 Sowing season: April – June
Ready to harvest: 10 weeks
Cucumbers are a juicy veg which offer a crunch and an unmistakebale fresh tatse. Perfect raw as a snack.
How to grow cucumber in Ireland.
Mid March to mid May, seeds can be started indoors. In a 6 inch pot, sow 2 seeds on their side at a depth of 1 inch. Place on a warm windowsill or use a propogator. Germination will take 1 – 2 weeks. If both seeds sprout thin out the weakest seedling. As required plant on to a bigger pot.
After the last frost has passed, the seedlings can be transplanted outdoors. Leave 1 foot (30cm) spacing between plants.
From mid May (after the last frost) seeds can be planted outdoors. With 30cm spacing between plamts, sow 2 seeds on their side at a depth of 1 inch. After germination, thin out the weaker seedling.
After around 10 weeks the cucumbers are ready to harvest. Cucumbers will roughly be 6 – 7 inchs. To harvest cut the stem with a sharp knife. Harvest teh fruit as needed.