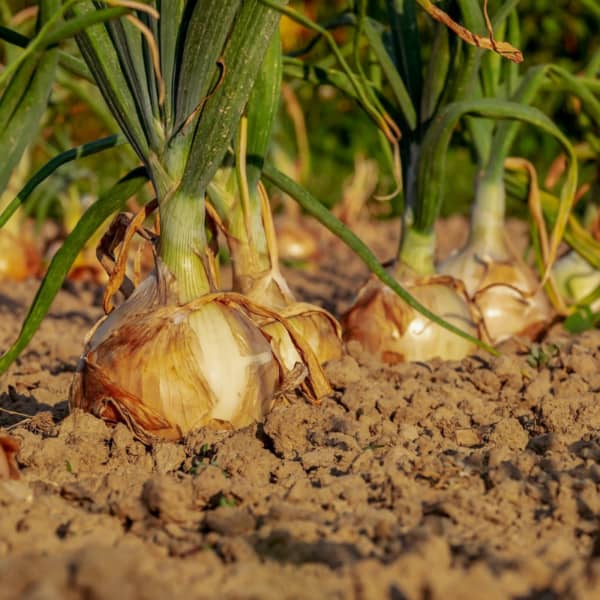 Sowing season:  February – May
Ready to harvest: 24 weeks
Onions are the base of nearly every dish in our kitchen. Onions are so simple to grow and ideal for the irish climate, theres no reason to not have onions in you vegetable patch.
How to grow Onions in Ireland.
Starting indoors allows for an earlier harvest but is not neccesary. Onion seeds can be started indoors from mid to late February. In a seed tray add 1 seed per cell and lightly cover with fine compost.
After 2 months the seedlings can be moved outdoors. Plant the seedlings in rows with 15cm between each seedling. Leave 30cm between rows.
With your trowel prepare drills 2cm deeps, with 30cm between rows. Place one seed every 15cm, cover with soil and generously water. Germination will take 3-4 weeks to occur.
In 24 weeks your onions will be ready for harvest. The onions will be poking out of the soil, so they can easily be lifted.