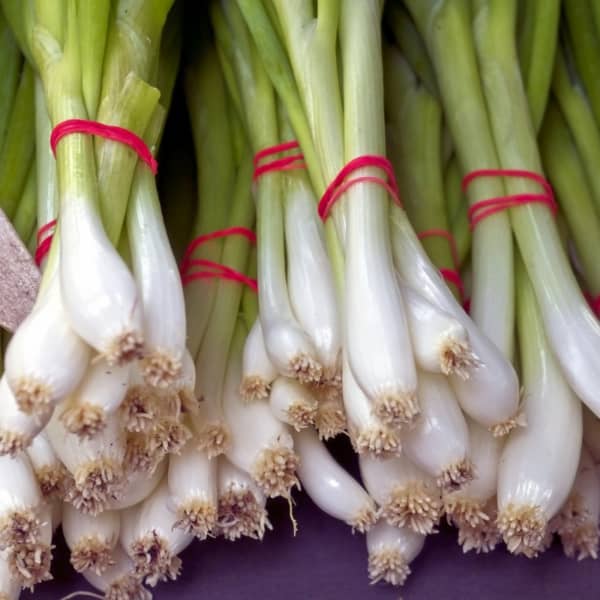 Sowing season:  Mid August – Mid October
Ready to harvest: 12 weeks
Spring onion's are planted in Autunm and harvested in spring, making them ideal for your bare winter patch. These onions are great in sandwichs, salads and as a garnish.
How to grow spring onions in Ireland.
Spring Onion (Scallion) can be grown completly in containers so great for balconies or small gardens.
Fill a pot or window box with compost. Place 1 seed every 3 inches and cover lightly with mor compost. Germination takes roughly 3 weeks.
With your trowel prepare drills a half inch deep and leave 3 inches between each drill. Place 4 seeds in a spot and another 4 every 3 inches along your drill. Cover seeds lightly with soil. Geemination will take 3 weeks. At each spot you planted seeds, remove the weaker looking spouts to leave only one per spot.
After 12 weeks you can harvest the spring onions. With a trowel dig to the side of the plant and lift to loosen the soil. From here you can lift the spring onion by hand. Shake to remove excess dirt.