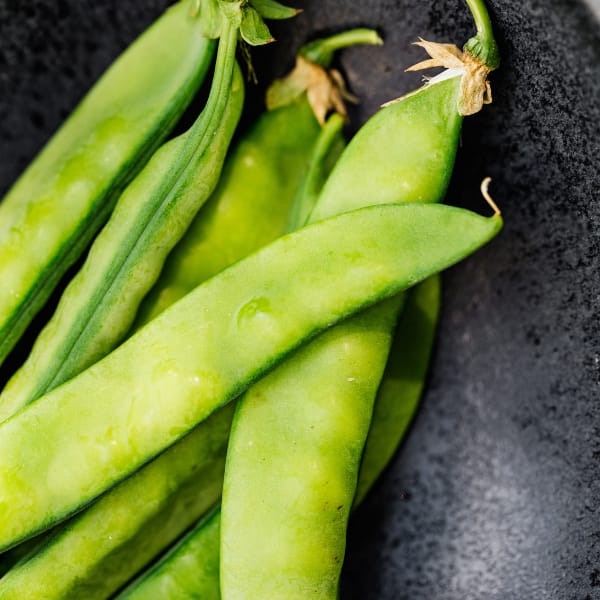 Sowing season:  March – May
Ready to harvest: 16 – 18 weeks
Sugar snap peas are a delicious and healthy snack. Enjoy them raw, or lightly boiled
How to grow Sugar Snap Peas in Ireland.
Peas don't need to be started inside but it gives the seed a chance to germinate and get a bit of strength to help defend against pigeons, snails, and slugs. If you choose to start inside you can do so from March. Instead of using a seed tray, it would be better to give the seeds more space. Use small pots or even toilet roll tubes. Fill your pot with compost and add one seed per pot. With your finger or a stick press the seed into the soil about 2 inches.
After a month you can transplant the peas outdoors. Dig a hole the same size as the pot, that holds the peas. Transplant the compost and seed into the hole and fill any gaps. If using a toilet roll tube you can plant this directly into the ground as the cardboard will break up in the soil.
The peas will be ready to harvest about 3 weeks after flowering. The peas inside should have swollen and the pod should snap when bent. To pick your peas, hold the stem of the plant with one hand and the pod with the other. Gently pull the pod, as you don't want to disturb the plant.
The peas can grow high with fragile stems. You will need to provide support so the plant doesn't fall from the weight of itself. The cheapest and easiest way to do this is by making an arch from branches. Alternatively, you could use chicken wire.